Five Businesses That Will Benefit from In-House Finance in the Next 5 Years
September 9, 2021  By HES FinTech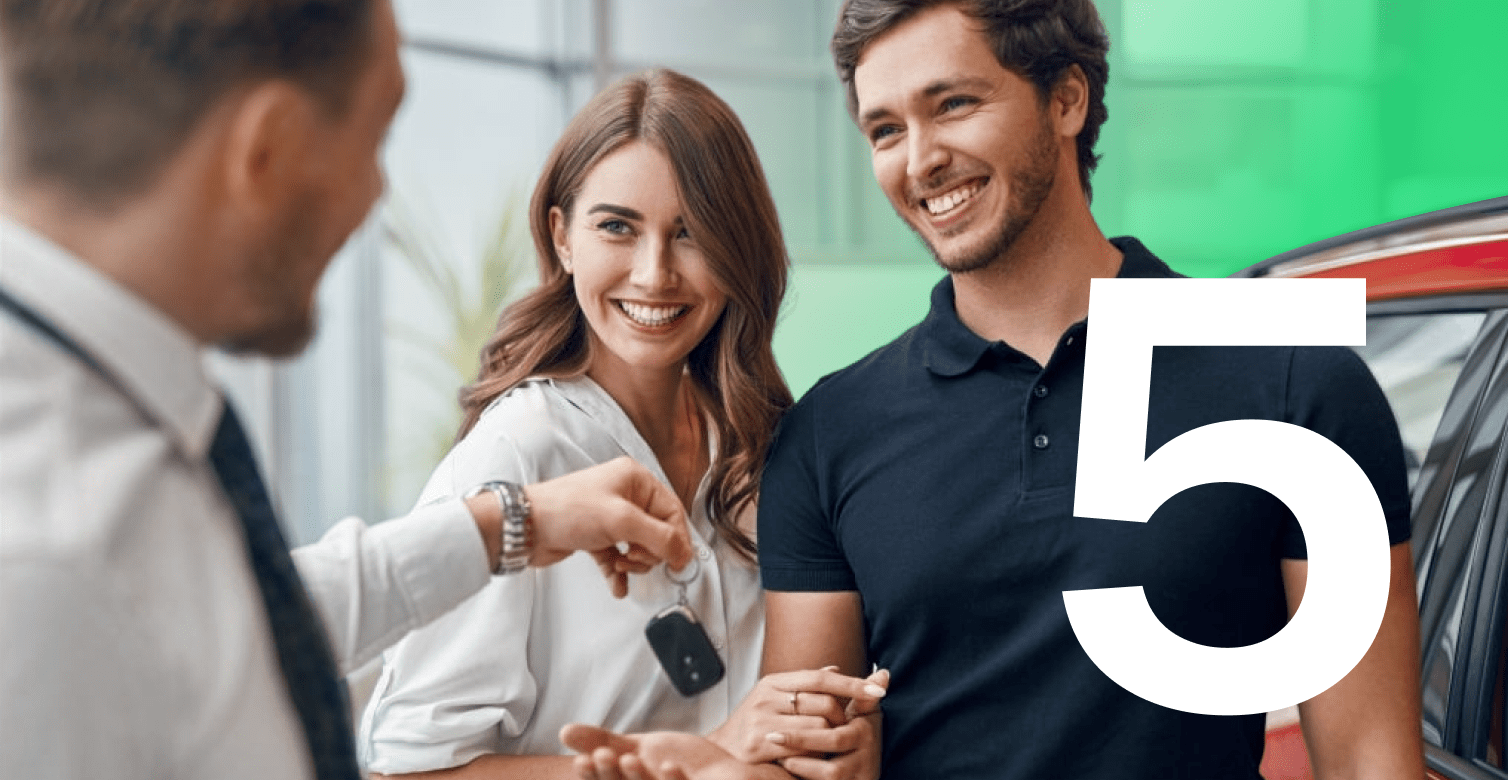 Lending is changing in a big way. No longer is the stringent process of going to the bank and applying for finance the norm, far from it. Lending is becoming ever more flexible, and finance, in general, democratized. In-house financing empowers both businesses and their customers to increase their spending power and do so at a singular point for service. From in-house financing for cars, insurance, and more, the industry is developing at a rapid pace never seen before. The future is in-house finance. The only question that remains is how to adopt in-house financing today to improve your bottom-line tomorrow.
Why Use In-House Financing?
Before we get into the specifics of which businesses will benefit the most from in-house financing, let's take a look at why the trend is gaining traction and why now?
In-house financing goes back a while, almost to the beginning of money itself. However, in recent history, two historical events have marked its rise. The first was the financial crisis of 2008, where businesses had to stop and rethink their current strategies to remain viable. The second is more recent.
Since COVID-19 hit the headlines in early 2020, companies have been seeking out new ways to ensure the services they offer deliver maximum efficiency and less leg-work for the client. In-house financing offers:
Point-of-Service efficiency. Instead of going elsewhere to seek out financing or using a credit card that may have high-interest rates, customers can seamlessly apply for credit in-store. This lowers the risk of a broken sales funnel, meaning a purchase is more likely. In addition, this speeds up the process for the customer, allowing them to get the service or product they need even faster.
More sales overall. By having more control over how they pay for a product or service, clients feel empowered to make a purchase safe in the knowledge that they can afford it. Not only does this increase the amount of the sale, but it also means they are more likely to purchase more.
Higher levels of trust. Retaining clients is a crucial part of any business strategy, and one way to do that is by building trust. Flexible finance options show that a business understands its customers' needs and is willing to empower them with purchase power.
Simplicity. No one wants an overcomplicated purchase process. Instead, clients seek out simplicity—transparent financing, straightforward process, and excellent customer service.
Read also
How In-House Financing Works in Practice
Now that you know the benefits of in-house financing let's look at how it works in action. What happens when a client comes to your business to purchase a product or service with POS finance?
1. Customer seeks out your business
At this stage, they will be assessing whether the product or service you offer is right for them. If they decide on a product/service, they may now determine how financially viable it is for them to own it.
2. Applies for financing
If your client is unable or doesn't want to make the purchase outright. Offering alternative financing can help them make the decision to purchase now or later. At this stage, they can apply for flexible in-house financing that works for your specific product or service.
3. Customer's application is approved
(

or denied)

Once the application is in, you can run it through your internal systems to check the creditworthiness of the client and the terms you can offer them. Using smart tools, your business is empowered to know whether or not this is a profitable decision. For the client, the waiting time is minimal, and they will often be able to walk out of the shop with a clear yes or no answer, or at the most within a couple of days.
Top 5 Businesses Set to Benefit from In-House Financing in the Next 5 Years
In-house financing is an increasing trend in almost all industries. However, in these top 5, it's fast becoming the new norm. Without further ado, here they are:
No.1: Car dealerships
A vehicle is a sizable purchase, no matter the budget, and it's a serious investment. For many, the only way to own a vehicle is with credit. That's why, for automobile dealerships, it makes sense to onboard in-house financing and allow clients to get the service they need all in one place. Adding POS finance also gives dealerships the power to create finance conditions—repayment rates, conditions, etc.—that suit their particular industry, not generalized credit.
No.2: Medical and dental services
When it comes to healthcare, time is of the essence, and getting treatment at the right time sets your clients up for success. However, for many, medical treatment isn't free, and sometimes the costs are unaffordable for the client to pay in one lump sum. In-house financing allows clients to get the treatment they need when they need it and get better outcomes in the long term.
No.3: Retail products
From a new fridge to technology to something else entirely, when it comes to retail products, your clients may not always be able to afford them right away. Instead of creating a dilemma or forcing a potential customer to wait, it makes sense to offer them an alternative way of paying and getting a product today with in-house finance. This may be particularly effective for those who need to make multiple purchases or are seeking a luxury item.
No.4: Jewelry
Back in the day, they used to say that an engagement ring should cost 3x the salary of the person giving it. At today's rates, statistics show that couples are spending on average between $ 3,756 (2020) and $ 7,829 (2018) on their engagement ring. And for most, this isn't the only jewelry they'll purchase in their lifetime. Offering smart in-house financing allows for people to spread payments for a large or valuable purchase out over time and get a piece of jewelry they're truly happy with.
No.5: Education
In the last 50 years, education has become more accessible than ever, and that trend is continuing today. Unfortunately, education is not always free. Universities and private courses often charge fees for the services they provide, and for some, this unattainability creates a gap in society. In-house financing empowers educational facilities to offer their clients more at a rate that suits them. This allows clients to access education while not experiencing financial stress from exorbitant fees that need to be paid right away.
Read also
What You Need to Know before Offering In-House Financing
Onboarding in-house financing is a valuable development for many companies. However, it's not a decision to be taken lightly. To get your business POS finance ready, you'll need to do a bit of preparation first.
First things first, it's vital to assess whether or not in-house financing is a viable solution for your industry. Often adding POS finance can work smoothly when done with the help of the right team, but, in some cases, it may not be the best option at this time. For example, this is particularly the case with small businesses, those whose customers already have an established credit system, or where it simply doesn't meet the company's business objectives.
Secondly, once you've assessed viability, it's time to move on to deciding how and when in-house financing will be applied within your business. This is a decision individual to every company and should be done to complement the overall business plan.
Thirdly, decide on a provider. For most businesses, the decision to integrate in-house financing means getting outside help. With many specialists on the market offering software services, it can be difficult to know where to turn to get the tools you need. To do this, make sure you seek out companies with established case studies, that are experienced in helping businesses onboard finance.
In following these steps, you set your business up for success when adopting new technology and get the potential for it to work to its fullest.

Looking for a reliable vendor? Contact our team to know more.