How to Start a Lending Business, according to Boris Batine
October 26, 2021  By HES FinTech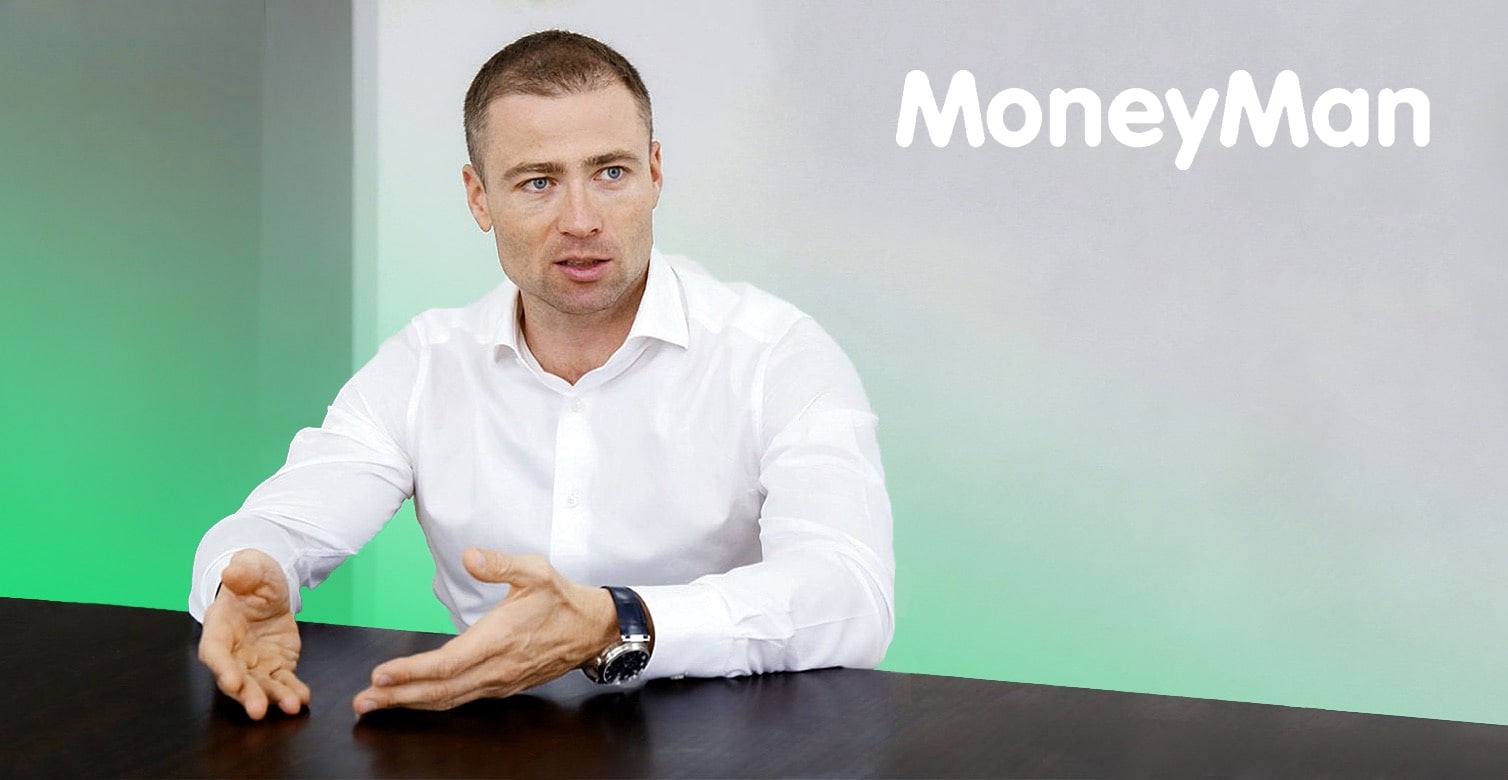 Alternative finance is reshaping the financial landscape and taking over the world. Becoming a profitable niche for business, entrepreneurs choose to start loan company and provide digital services for customers. However, starting a loan company is a challenge with many unpredictable trials. Even if you think out your business plan, choose the niche, find an investor, it doesn't guarantee a risk-free path from startup to an SME business. So, the HES team decided to ask one of our loyal clients about challenges on the way to success, since who better knows how to start a loan business than an owner of such a company


We are talking about starting a loan company, risky decisions on the way, and market expansion with Boris Batine, Co-Founder & CEO of the international micro-credit provider ID Finance and one of HES's most valued partners. ID Finance is the holding behind MoneyMan and AmmoPay companies as well as Plazo brands in Spain, Mexico, and Brazil. As of October 2019, the company reported 3 million users with over 40,000 new users joining each week. Based on the insights, the company has gained € 60 million since 2015 including € 5.8 million of equity and € 54 million through debt.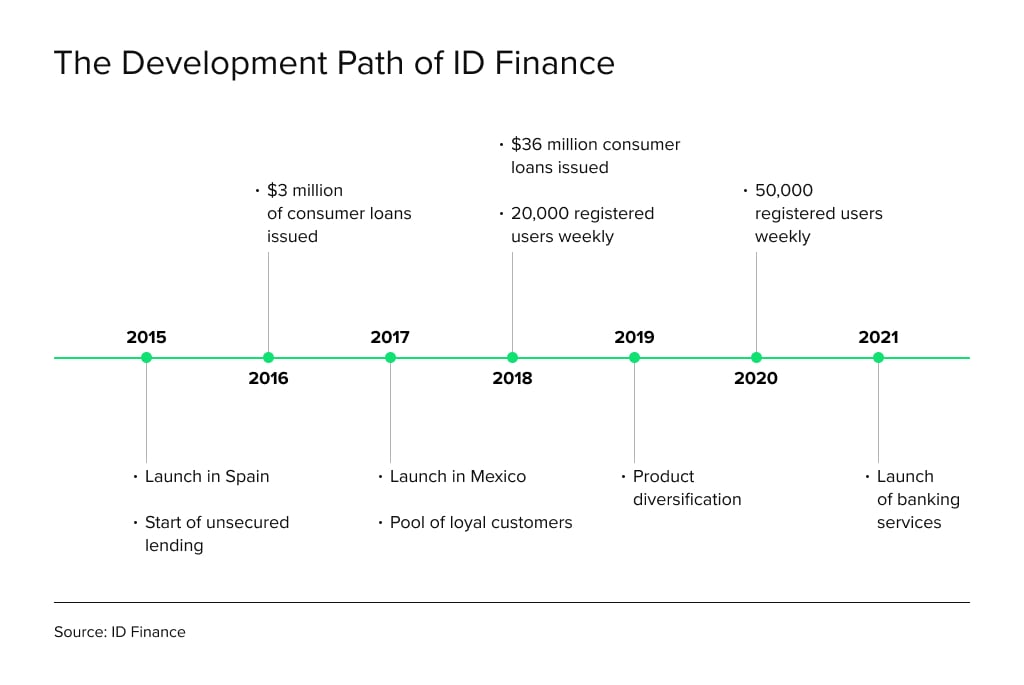 About MoneyMan
MoneyMan is an online micro-credit lending business with more than 60,000 clients. Originally launched in Russia, it now offers payday loans in Georgia, Poland, Kazakhstan, and Spain. Since 2012, MoneyMan has issued over 250,000 loans valued at over $ 50 million and attracted over $ 15 million investments.

Unlike traditional micro-finance companies, MoneyMan offers digital lending services 24/7, so the company isn't tied to the geography of its borrowers. The main advantages of the company are a fully automated loan approval and disbursement process and an innovative decision-making model called Scoring 5.0 which is based on Big Data and top-notch search technologies.
Read also
How to Start a Loan Company like MoneyMan
It's always easier to learn by considering good practices instead of studying a theory. So, we decided to ask some questions to Boris Batine about his lending experience with MoneyMan and the challenges of expanding business in Europe. Keep following the interview to find some advice on how to start a cash loan business and develop cash lending software.
How to find the right niche in money lending
MoneyMan quickly moved into leading positions in all of its countries of operation and has a growing ambition for steady expansion into new markets. What is your advice for finding the right niche in the money lending business in terms of geographical reach?

Boris Batine: When we were starting our lending business, Russian consumer financing was going through a period of rapid growth. The market was fully controlled by commercial banks but no one offered loans online, so the niche of online micro-lending was vacant. We saw how this business was booming in the UK and Europe, and thought of adopting the all-new online model for the Russian market.

Tip 1: try to get there first

Being a pioneer in the market always gives you a competitive advantage. But if you cannot be first, be smart. Carve your own niche by adopting an existing solution into new markets and expanding to neighboring locations.

Tip 2: do your homework

Have a lot of solid planning and make sure you have what it takes to grow is the basis when you think about how to start a loan company. Altogether, we spent about a year analyzing the market environment, handling legal issues, and building our lending platform. In order to run a good online money lending business, make sure that the country's population is actively using online banking and bank credit cards. The system of state law should allow making loans online, conducting remote authorization, and processing personal data. It should also have an effective system of debt collection.

Tip 3: use mission-critical software

You, as a business, need to focus on your company's objectives and the requirements of your customers. It'll help you create the so-called minimum viable product with minimal functionality that will allow you to provide a great customer experience and go live in your first location. I recommend choosing the go-to-market software option that will allow you to quickly scale up and adapt to different market conditions.
How to build an international lending business
You started your business by expanding to relatively close markets of Kazakhstan and Georgia. Why have you changed this strategy and looked at Spain as your next destination?

Boris Batine: My partner Alexander Dunaev and I have always thought of MoneyMan as an international business. After success in Russia, we made a shot at markets of culturally close neighboring countries. Then we looked at the situation from the other end and tried to expand into distant markets with larger cultural differences using the knowledge we had gained.
The Spanish market has all the qualifying factors, which I mentioned above. Individuals carry out 55% of their bank transactions via the Internet, this includes 11% of transactions via mobile apps, plus all non-banking lending is done completely online. This is a huge contrast to Russia, where online takes not more than 10% of the whole MFI loan portfolio. In Spain, if you need a small sum of money for immediate financial needs, instead of going to a bank you will borrow a quick payday loan via the Internet.

Above all, the Spanish legal system is straightforward and transparent. The online lending market is not controlled by any central banks or other state authorities. The work of companies that operate in the financial market is regulated by acts on consumer and data protection and anti-money laundering. These laws regulate all lending activities and personal data management. It turns out that this is enough for the market to work well.

Have you experienced any cultural shocks and challenges in entering the new market?

Boris Batine: Actually, it is quite the contrary. Although online loan rates in Spain are approximately the same as in Russia, Spaniards don't view charging interest on payday loans as immoral usury. They seem to have the right attitude for lending as a business, and this helps us a lot.

The average loan size stands at around € 300. It is twice more as in Russia. We financed our first loan in June 2015, so it is too soon to speak of bad debt. We have planned our annual level of overdue debt outstanding for more than 90 days at a maximum of 8%. For comparison, it is 14% for Russia. Spaniards value their credit history and live up to their income. They borrow as much as they need but not as much as they can get, as would often be the case in Russia.
Creating a money lender business from scratch: does it worth it?
Expanding to a relatively new market is risky because you appear in an unknown business environment. Is it difficult to register an MFI in a new country? Is it better to start a loan company from scratch?

Boris Batine: If you decide to start loan company from scratch, note that it's never fast. In Spain, it usually takes up to 4 months. We wanted to save some time, so we bought a small dummy company, which cost us € 5,000. Legal services cost about € 1,500 per month. Registering a new company would have saved us around € 500-1,000 but we would have lost time.

Opening a bank account was extremely challenging for us. Most Spanish banks treat online lenders as competitors and refuse to open and maintain their accounts or set out prohibitive tariffs and service conditions. What I know about cross-cultural business behavior, is that such a troubled relationship between banks and alternative lenders does not exist outside Spain. The cost of corporate services in Spanish banks is about two times higher than that in Russia. We were lucky to open an account with Catalunya Caixa (and two reserve accounts in smaller banks in case Catalunya Caixa decides to shut off our air supply) through the connections of our country manager in Spain.

In addition, Spanish taxpayers are required to keep all their docflows in electronic format. We have chosen to outsource the accounting of our Spanish office to a local agency. The cost of service is comparable to that in Russia.
How to allocate the budget for international expansion
Let's finish talking about your expansion experience in Spain. How did you go about staffing and getting office space? How much money did it take?

Boris Batine: As soon as we registered the company, we started looking for a country manager. We quickly found the right candidate through LinkedIn — it was only the fifth interview we had done. But we also relied on the Page Personnel recruitment agency to help source skilled candidates for key positions. By the way, their services in Spain are about 40% cheaper than those in Russia. It took more than 50 interviews to find the right people for some positions but we never hired out of sheer desperation.

Before the devaluation of the rouble, the pay level in Barcelona and other major cities was lower than in Moscow. Now the rates of payment in both locations are equal. Yet, the rent on commercial property in Spain is still cheaper. For example, we are renting a 120 sqm office in the heart of Barcelona for € 1,200 per month. At the moment, MoneyMan Spain has seven employees assigned to key functions, such as marketing and finance, legal support, customer service, and debt recovery. Our Spanish office has a total monthly overhead of € 25,000.
The total cost of setting up a business in Spain made up € 150,000, of which € 95,000-100,000 was spent on organizational arrangements over the first three months. The remainder was used as funds for lending.
How to build credit scoring and risk assessment process
Distinguishing bad borrowers among profitable customers is challenging. Constant failures in this complex task can lead to bankruptcy in a long-term period of time. What about risk assessment in MoneyMan? Did you have to make any changes to your existing credit-scoring model?

Boris Batine: If you already figured out the basics of how to start a lending business, innovative credit scoring is a must to keep growing your customer base and reducing non-performing loans. Since MoneyMan's workflow process lacks face-to-face contact with the borrower, it is vital to have the risk assessment system run as smoothly as possible. We use probabilistic methods of credit scoring which are based on stats and data sourced from different channels including credit histories, mobile top-up data, social profiles.

In Russia, our borrower verification workflow is built around a loan application form, which requests details of any previous loans. Of course, the borrower may not remember the exact opening and closing dates or other particulars, and the chance that loan documents will be at hand to look at is slim. But a hundred percent match is not necessary. The information about previous loans is impossible to fathom out.

In Spain, we are taking advantage of the KYC service called Instantor. It identifies borrowers through their online banking accounts. The potential borrower logs in to their internet bank using the Instantor website, so the lender can see the data on their cash flows through bank accounts and credit/debit cards. Thanks to this service, we not only identify our clients but also get reliable information about their income and bank card usage. The pricing is set up as in a credit bureau — the more inquiries, the less the cost per inquiry.
HES FinTech and MoneyMan
Considering your collaboration with HES FinTech, was it a good decision for your business? What was the project scope?

Boris Batine: MoneyMan has a long-lasting story of strong business collaboration with HES since the launch of our company. In 2011 we came to HES FinTech with the idea of developing the first online PDL in Russia. The team needed 4 months to implement a solution that has no precedent for such a business in the country. Without going into detail about the project scope, HES developed the core logic, workflows, and all business processes. The platform was launched in 2012, and since this time MoneyMan has grown into an international company ID Finance that operates in 7 countries.
Read also
To Sum Up
Every business story is unique, so there's is no one fits for all business plan. However, every lender meets the same challenges when choosing a business niche, building a credit scoring process, expanding a company, and choosing a software vendor. Hopefully, this interview with Boris Batine gave you some insights on how to start a loan business and showed the importance of business planning and market research.

Need software to launch a lending company? Get more inspiration by exploring our use cases or get in touch with our team to ask about MoneyMan and other projects.