At HES FinTech, we are committed to providing the best solutions for your credit business. As we step into 2023, we are excited to announce a range of special offers designed to make your journey with us even more rewarding. Here's what we have in store for you:
Offer 1. Free Landing Page for Your Credit Product
Would you like the front door to your credit business to be stylishly crafted and seamlessly guide your borrowers through the application process? That's what we deliver to all our clients. And our new clients in 2023 will receive a complimentary HES LoanBox landing page.
This web page is designed to provide information about your credit product and is fully synchronized with LoanBox and your offerings. It always displays up-to-date information and allows you to accept applications from your clients, which are directly fed into the system for processing.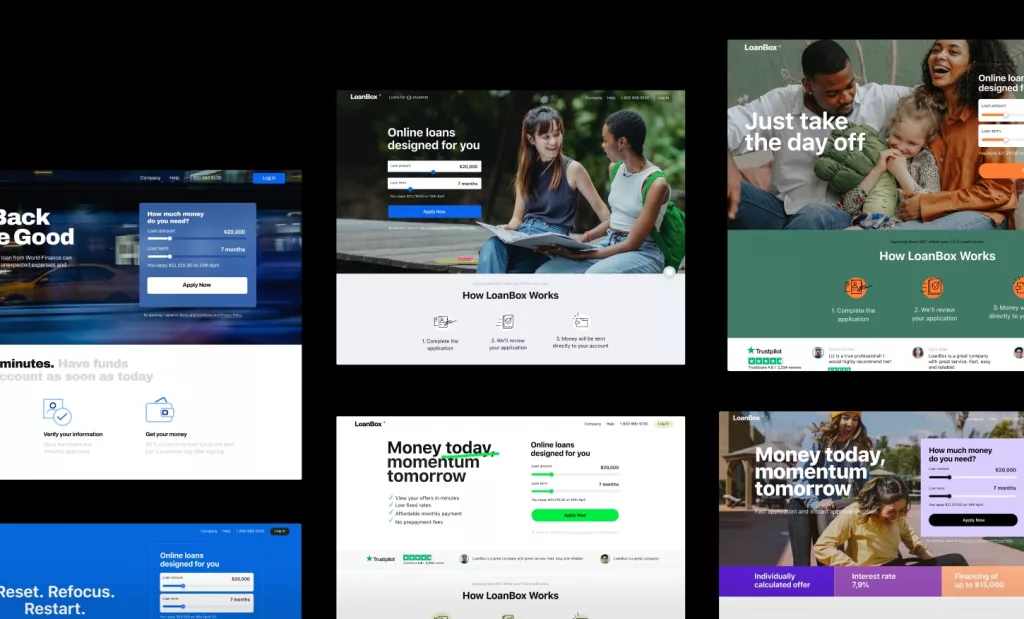 What's more:
Omnichannel access: Your clients are always on the go, and so should your services be. Enable them to access the landing page from multiple devices. Whether they start filling out the application on a smartphone or a desktop, they can easily pick up where they left off on another device.
Customizable design: Change the text, upload photos—essentially, tailor the landing page to reflect your brand's unique feel.
High conversion rates: People are busy and don't have time to figure out how to use things. Save their time, simplify their life–and they will become your most loyal clients. Our landing platform allows you to increase the number of loan applications and turn them into active borrowers. Comprehensive loan request forms and automated data input are designed using top-notch technology, ensuring advanced security and a smooth digital onboarding experience.
Faster processing time: Make all the necessary information readily accessible to borrowers—and experience a 44% boost in staff efficiency with our digital onboarding solution.
FREE LANDING PAGE
Wanna landing page for your finance business?
Get your website for free with HES LoanBox!
Offer 2. Implement Now and Pay Full License Price Later
With HES LoanBox, transforming your credit business is easier than ever. We know that getting accustomed to new features and interfaces takes time, so we're offering new clients in 2023 the chance to use our software for free for the first three months.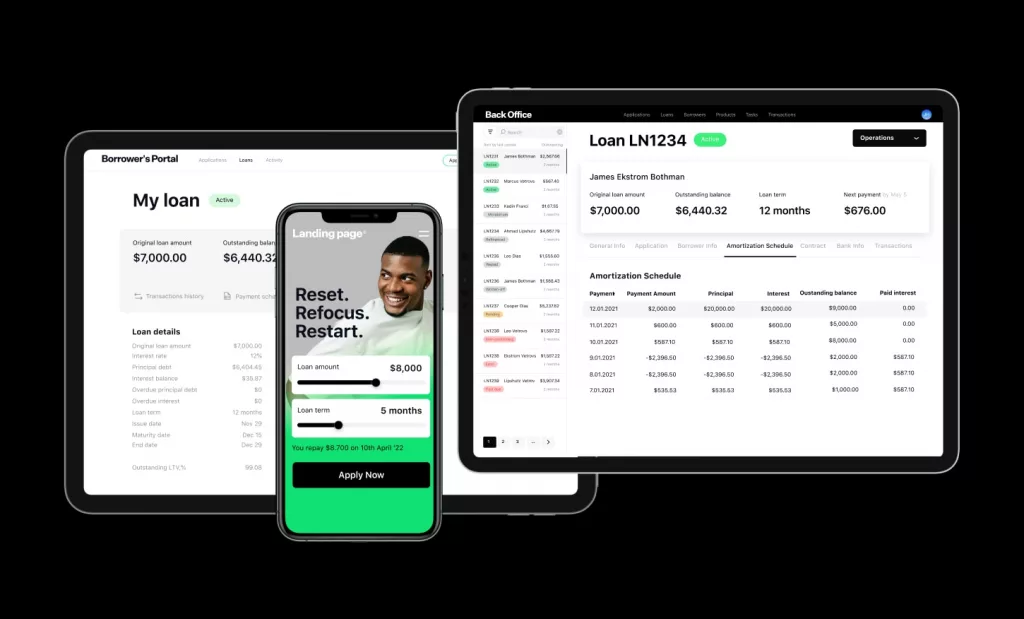 Why?
Credit business is no easy feat, as we can attest from our own experience. Between bad debts, NPLs, regulatory changes, 'black swans,' and a myriad of other challenges, it's sometimes difficult to see the bigger picture. However, the reality is that businesses must be fast and user-friendly for clients; otherwise, they'll turn to competitors.
That's why we offer a risk-free trial that allows you to test the software without any financial commitment, giving you the confidence to make an informed decision. This free period also provides a smooth transition into using LoanBox, ensuring that your operations are not disrupted. You'll benefit from cost savings as there are no initial license fees for the first three months, freeing up funds for other business needs.
Use this time to train your staff on the new system, ensuring everyone is comfortable and efficient in using LoanBox by the time you start paying for it. The absence of immediate costs gives you the freedom to explore all the features and functionalities of LoanBox, helping you make the most out of your investment when you decide to continue with the service.
FREE LOANBOX USAGE
Wanna get free lending software onboarding?
Elevate your credit business — first 3 months on us.
Offer 3. HyperCare
At HES FinTech, we're not just about providing a service; we're about ensuring your success. That's why we've created our exclusive HyperCare package, designed to give you the peace of mind you need during the crucial launch phase.
What you get
32 hours of business analysis support: Right after you go live with LoanBox, we allocate 32 dedicated hours of business analytics support to your account. This way, you have someone experienced to help you optimize your operations from day one.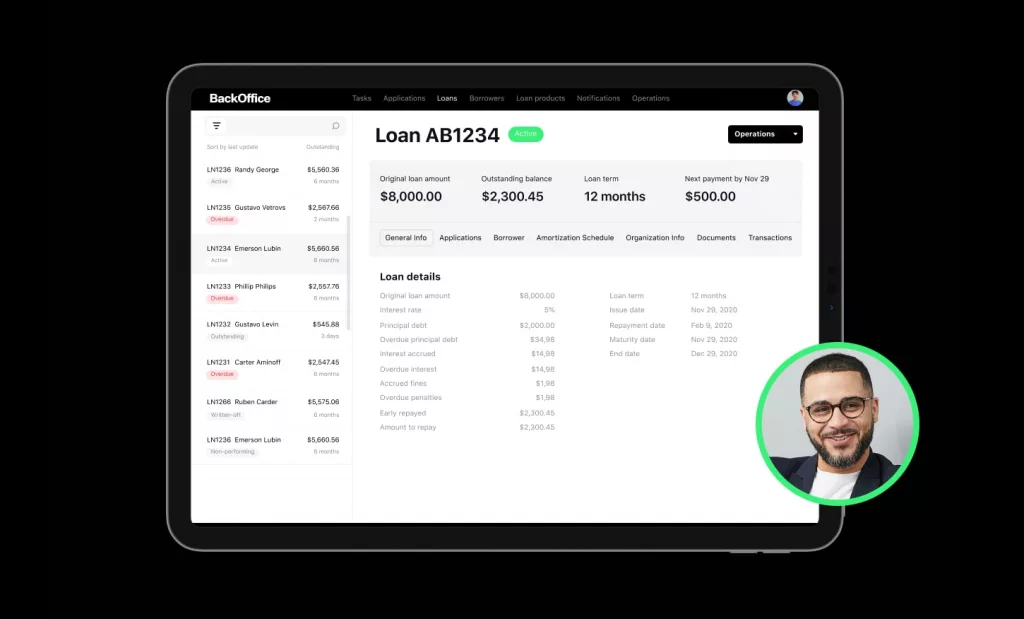 Why is it important?
Specifically designed to support lenders during the critical launch phase, HyperCare goes beyond mere technical support, aiming to ensure your long-term success. One of our experienced analysts helps you fine-tune your lending strategies, optimize loan approval rates, and identify new market opportunities. This immediate assistance ensures that you make data-driven decisions from day one.
BOOTSTRAPPING HYPERCARE
Need to ensure a smooth business launch?
Kickstart your lending business with BA expert by your side.
Offer 4. Enjoy 20% off annual payment
This offer is available to all our old and new clients when they opt for an annual payment. By doing so, you will receive a 20% discount on your LoanBox license. As simple as it's: secure your LoanBox license for an entire year and focus on what really matters—growing your credit business.
Uncertain about your options? Our Business Development Managers are available for consultation to assist you in making the best decision. Simply contact us today.
HES LOANBOX
Looking for unique software for lending?
Explore the power of seamless process automation with HES.