We've been hard at work fine-tuning HES LoanBox to make it as user-friendly, fast, and secure as possible. After rolling out the update for the Agent Portal, we're now excited to introduce our latest update focused on the Loan Calculator.
What's New
Three new features will make the loan application process more transparent for borrowers, and more flexible for lenders. Let's have a look.
Amount Selection Step
The new "Amount Selection Step" feature simplifies the process of choosing a loan amount. For instance, if the amount selection step is set at 1,000 CAD, a single slide of the slider will increase or decrease the loan amount by 1,000 CAD. The result? Quick and effortless adjustments that enable customers to find the loan amount that suits them best.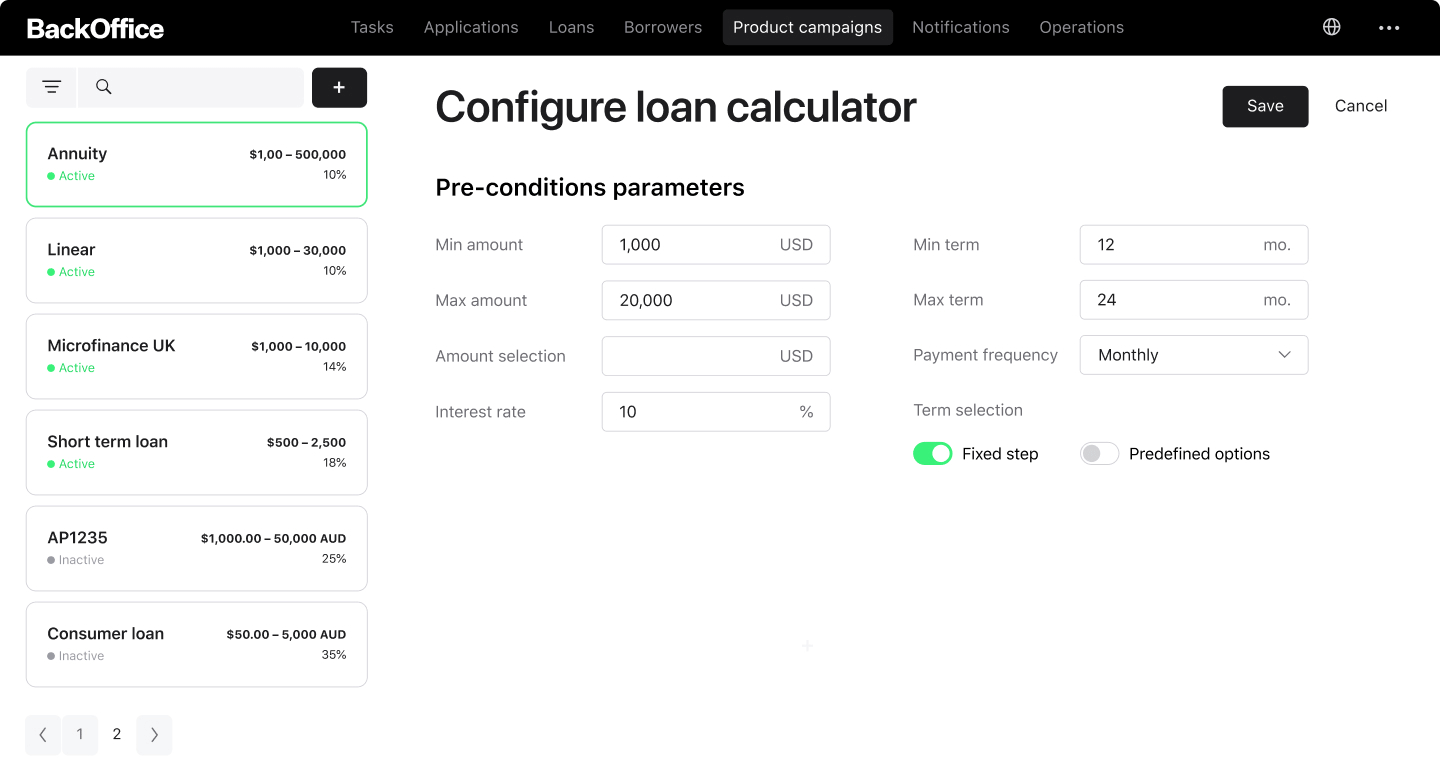 Term Selection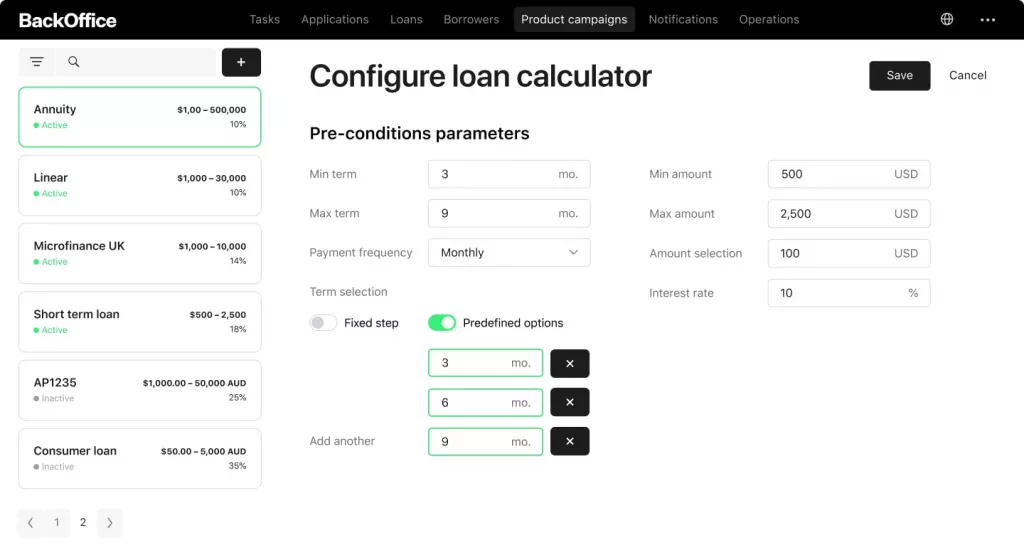 The "Term Selection" provides borrowers with the flexibility to choose between the minimum and maximum loan repayment terms, so they could have more control over the loan terms.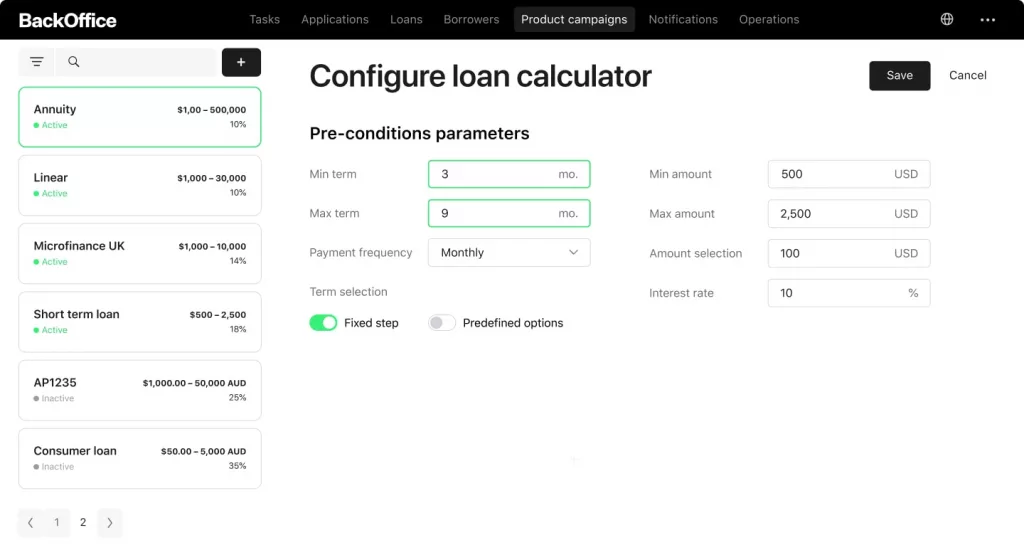 Customizable Loan Terms
What are some of the biggest pain points for potential borrowers and major stress factors for people in general? Lack of transparency and unpredictability.
Knowing that, we developed the 'Customizable Loan Terms' feature. Now, lenders can set specific loan term values and provide borrowers with complete transparency regarding the loan amount, interest rate, and loan term. Even those who want to understand every single detail before making a decision will be satisfied.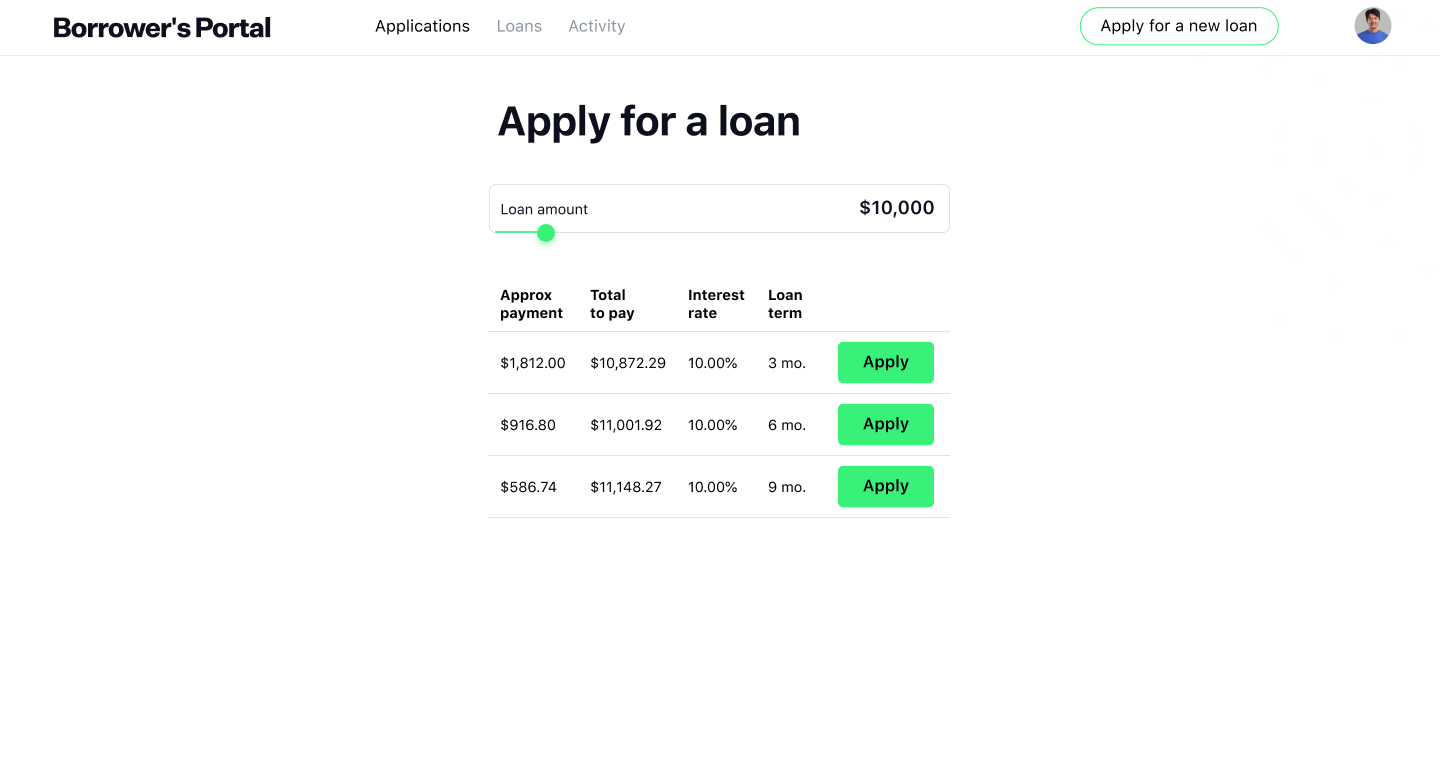 Final Thoughts
We've developed this update based on feedback from alternative lenders, and we're excited to see how it'll be a significant advantage for those in the AutoLoan and Mortgage sectors. Why? Because the new features offer quick and easy adjustments for loan amounts and flexible term options. Plus, the added transparency in loan terms aligns perfectly with the BNPL model, where clarity and simplicity are crucial for customer engagement.
So, why not explore how this can elevate your lending business? Reach out to us today to get started.
HES LOANBOX
Looking for unique software for lending?
Explore the power of seamless process automation with HES.