We would be happy to start this post by saying how exciting this year was. We'd love to share statistics of our skyrocketing growth, boast new products launch, or post photos from top industry events.

Yet, this year the indicators of success are different. There is no need to say how tough 2020 was for many businesses, including us and dozens of our customers.

The good news is: such challenges push us to meditate upon our goals, mission, and approach to business.
Key Takeaways from 2020 by HES
1. We are proud to keep our team and to support their health and wellbeing without compromising teamwork effectiveness.
2. We are happy our clients are with us. What's more: we are encouraged by their growth and ambitious goals for the upcoming year.
3. We are honest to admit that instead of impressive expansion, this year gave us a chance to re-evaluate the priorities and show how flexible we can be. The year 2020 is a reminder for all of us that it is actually people and their ideas to have the greatest value. While the numbers, percentages, and titles will always remain complementary.
Now Some of Our Achievements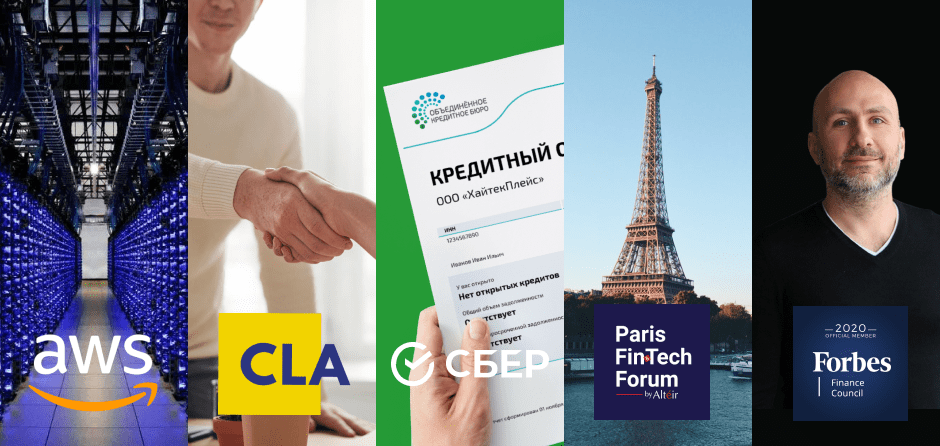 At the beginning of the year, the HES FinTech and the GiniMachine AI team met in person with 2,600 fintech professionals at the Paris Fintech Forum in Paris on January 28-29. The event is considered the most exclusive digital finance & fintech conference in Europe.

This year HES received the AWS Technology Partner Status in the Amazon Partner Network (APN).
Dmitry Dolgorukov, the co-founder and CRO of HES FinTech, has been accepted into Forbes Finance Council, an invitation-only community for executives in accounting, financial planning, wealth and asset management, and investment firms.

We started collaborating with Russia's Sberbank to develop a solution for credit history audit.

HES FinTech announced a strategic partnership with the Canadian Lenders Association (CLA), which means our company becomes an approved CLA vendor and is recognized as a trusted brand that provides innovative loan management software.

We would like to express heartfelt gratitude to our team and our customers for making our most motivating moments from this year possible.

Happy Holidays,
the HES FinTech team