It's been an exciting year for the HES team. We're growing faster than ever before: more new customers, solutions, and events.
This year, we've launched an AI-based scoring solution that rocked fintech events, expanded the sales portfolio to new markets and visited a bunch of amazing conferences.
Let's journey back over what HES achieved in 2017.
Business Development & New Frontier
Looking back, it is impressive to state that we managed to complete 11 major projects for our customers. Each project represents profound expertise, deep knowledge, thorough planning and development behind the scenes.

In 2017, Belarus signed the Decree "On the Development of Digital Economy", which gives the country a serious competitive advantage for creating a world-class digital economy.
"The Decree opens up wide opportunities for the use of the blockchain technology, token holding, ICO, and mining. So, new and promising cryptocurrency-enabled lending projects are coming," says Dmitry Dolgorukov, the co-founder of HES.
HES Geography & New Markets
Along with the evolving market of innovative fintech solutions, we keep spreading on the competitive landscape. Over the last 12 months, our presence expanded into the high-growing financial markets of South/North America and South-East Asia: Brazil, Mexico, and Vietnam. In comparison to the previous year, HES have seen an increase in prospects by 9,5%.

New Solution: AI-Based Credit Scoring
Last year HES launched an AI-based credit scoring platform – GiniMachine. It's an end-to-end system that blends advanced machine learning algorithms with the lender's historical data and fully automates all the scoring steps. So, any lender can build high-performing predictive models, deploy them and better assess the credit risk of potential borrowers in real-time.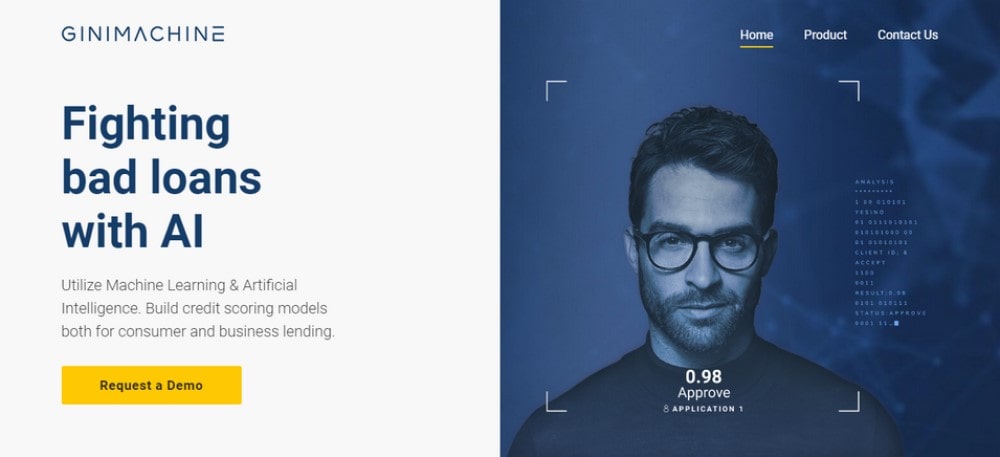 Above all, the GiniMachine startup has been rapidly growing and attracting the attention of top fintech players in the CIS and abroad.
Fintech Conference & Events
The GiniMachine launch was great news we were excited to share with the fintech community. During 2017, our team performed at multiple conferences as keynote speakers. We met enormous interest from the top lending players in carrying out pilot projects. Besides, our startup was honored to receive tons of valuable feedback from the giant market leaders:

At HES, we are passionate about taking on new challenges. Hence, we believe that competitive spirit, hard works and getting outside the comfort zone are what drives a startup to success. To keep up with this, we participated in various Startup Pitch Battles across Europe. Our team was pleased to exchange experience and ideas with outstanding fintech experts.

As you can see, 2017 was an active and productive year for HES. We found lots of new opportunities, got more experienced and made valuable connections. But without you – our clients and partners – we wouldn't be able to make it happen.
Why Do Companies Choose HES?