Digital Transformation in Banking and Finance
March 30, 2020  By HES FinTech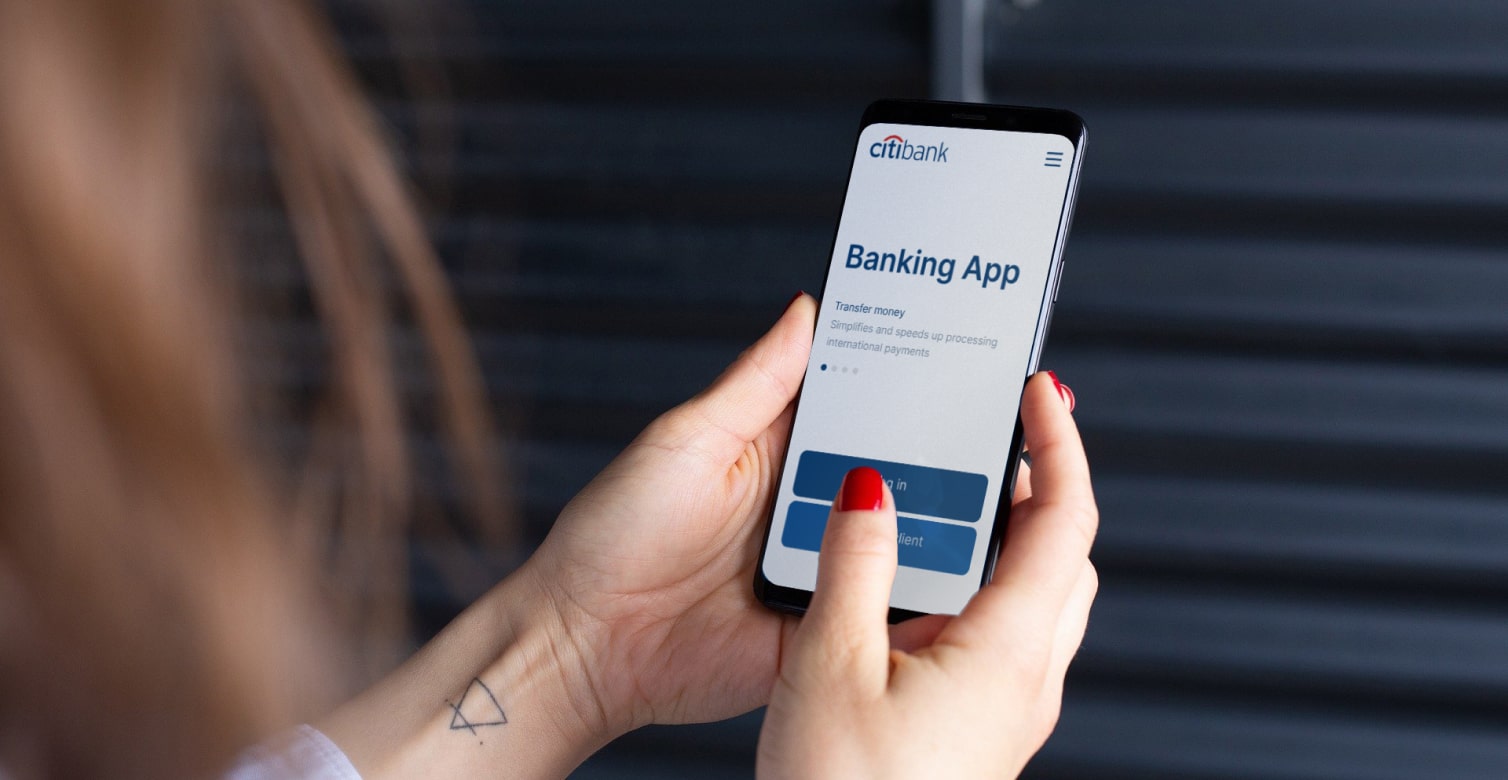 The industry professionals in banking and finance regard digital transformation as an integral part of the global economy of tomorrow. The basis of this transformation is a technology-driven strategy that helps banks and credit organizations to fit into the modern financial ecosystem. But what exactly does the concept of digitalization in banking mean?

To put it briefly, digital transformation introduces technology to the business processes and services of a financial institution. The common types of digital banking include:
Account checking and management
Applications for financial products
Merchant services
Online bill pay
Business and personal loans
However, digitalization offers much more than just additional channels of digital banking services. Within a financial institution, digital transformation comes from the fundamental reform of internal and business processes paired with excessive training of employees. But most importantly, it leads to a mindset shift in the banking sector's methodology. It's safe to say that the true meaning of change lies in a modern way of delivering value and driving revenue. For customers, technology brings out a personalized customer journey where all the steps are integrated into a single platform online.
Despite the COVID-19 outbreak, bank professionals and media see the year 2020 as the groundbreaking year for the industry to embrace digitalization. According to the recent report by Deloitte, about 30% of respondent banks indicate "creating digital capability" as their main strategic initiative in 2020.
The Shift in Consumer Journey
Modern customers, with Internet-savvy Millennials as the dominant group, are one of the main advocates of digital banking. In various ways, they interact with a variety of businesses, including those that have already begun to transform their working processes. In such cases, clients witness the speed of service and therefore expect the same level of convenience from other enterprises. Deloitte claims that 84% of clients use online banking while 72% access their primary bank via mobile applications. Nessa Feddis, senior vice president at ABA, comments on the new cashless reality: "As fewer people carry around cash and checkbooks, more and more consumers are turning to mobile payment apps to split a tab, send money to family or even pay their rent."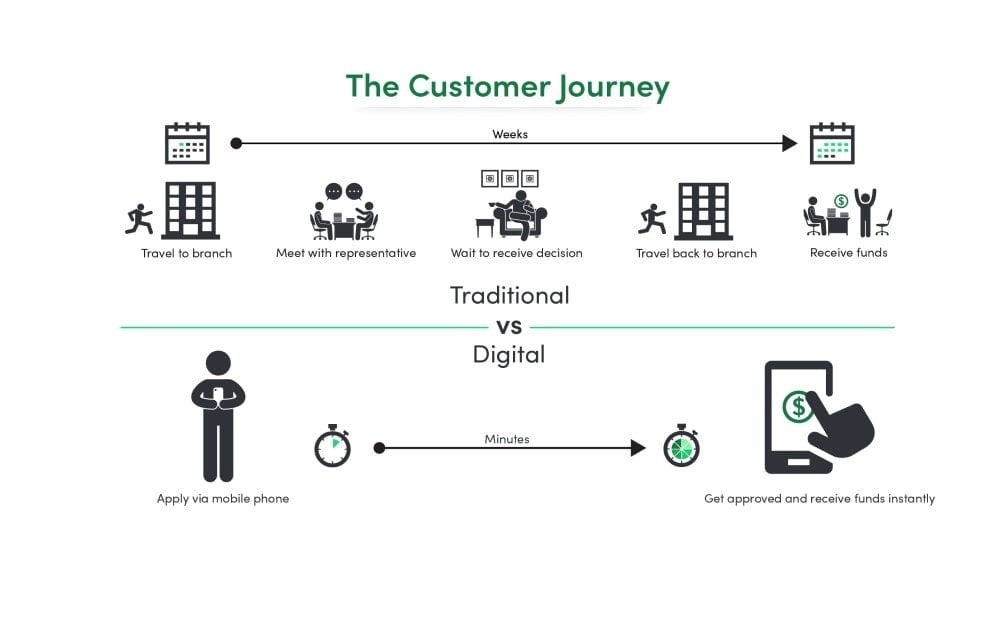 Digitalization paves the way towards the adoption of the customer-centric approach, and with technology, banks can predict and address clients' demands at an early stage. The Commonwealth Bank in Australia developed an AR application that serves as an AI-driven real estate agent. Using the camera in their smartphones, clients "scan" a building and get its price and sales history on their screens. Plus, the CommBank Property app comes with a mortgage calculator and the possibility to contact local real estate agencies. The app perfectly describes the idea of a personalized customer journey on a single platform online, and according to the number of downloads, Australian customers fully appreciated the innovative approach.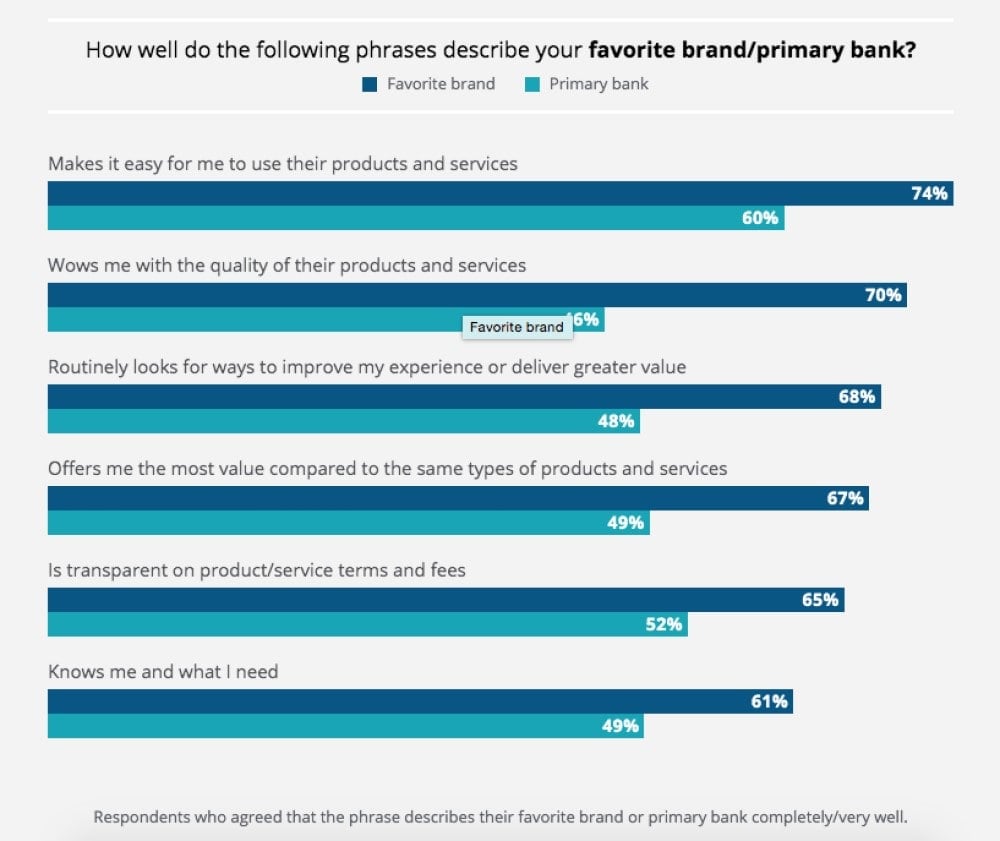 The needs of the growing SME sector are also important as these ventures represent the biggest part of businesses worldwide. According to World Bank SME Finance, SMEs account for 90% of businesses and more than 50% of employment globally. In the US private sector alone, 30 million SMEs accounted for about 65% of new jobs in the last decade. Their basic needs range from account opening to online account balance control, and everything in between. They want those services to be fast, easy and online. In consequence, SMEs address fintechs and neo-banks to support their financial activities. Therefore, to keep up with the growing competition, banks have to be qualified to assist SMEs through advanced digital banking services.
Data in Banking and Finance
IDC study claims that by 2025, the global amount of data will exceed 175 zettabytes, and the manufacturing industry and financial sector are recognized as the most promising sectors for using Big Data. Doug Laney, a renowned data analyst, formulated three basic components that describe data in banking:
Diversity. Banks have to deal with a huge amount of different types of data. The data ranges from small details in transaction history to credit points and risk assessment reports from banks.
Speed. The speed of adding new data to the database. This point is vital as it is not unheard for a respectable bank to reach the threshold of 100 transactions per minute.
Volume. The amount of space that this data takes for storage. For instance, huge financial institutions such as the New York Stock Exchange

(

NYSE) generate terabytes of data daily.
The most common data use cases in banking are:
Definition and analysis of the structure of customer expenses
Detection of the main channels of transactions
Dividing customers into segments based on their profiles
Cross-selling products
Management and prevention of fraud
Risk assessment, compliance with safety requirements and reporting to the regulator
Analysis and response to customer reviews.
Accuracy and predictability are especially vital for the domain of lending. With data analysis, banks and credit unions can identify more business opportunities and reduce costs. The industry has come to realize that borrowers represent much more than just their credit scores, so it's important to take into account alternative sources (i.e. behavioral triggers and spending patterns) to determine their financial eligibility. As a result, the use of data analytical tools welcomes underbanked borrowers with thin file profiles that the traditional credit score system would certainly reject.
The opportunity to predict a borrower's creditworthiness while originating a loan becomes the first step towards running a profitable lending business. It's all about the decision-making economy: to beat the competition, businesses have to make insight-driven decisions in real-time. That's why big data is playing an increasingly starring role in the lending domain including auto finance, mortgages, and business and personal loans.
Fighting the Old System
Many executives in the industry would agree that legacy systems represent the biggest hurdle on the way to embrace transformation. These systems are too complex (if not clumsy), and it takes a lot of effort and programmer wizardry to keep them up to date. The examples of such systems include:
The infrastructure of the network
Various hardware
ERP systems
Operating systems
CRMs
What's more, employees are quite unenthusiastic to adopt a new platform because cumbersome or not, they got used to the current system. But it's just a basic human reaction to the unknown. One thing is certain: the limitations of legacy systems result in high costs associated with issues with cybersecurity, maintenance, low level of integration with modern cloud and other SaaS platforms. Switching to digital requires a lightweight system — most often a microservice system — that won't replace, but supplement the current one. For lenders, it's especially vital during the process of customer onboarding. When submitting a loan application, borrowers want a quick response, and old systems just can't provide the level of convenience that customers expect.
Wrap Up
In regards to the points above, it's clear why digital transformation in banking provides huge opportunities to the industry. With the right technology in place, both traditional and new players can rethink their corresponding roles and the services they provide. Sometimes, for the sake of following trends, financial institutions resort to separate digital initiatives with little success because they lack the expertise and technical skills to accomplish it on their own. Instead, finance organizations must adopt a detailed digital transformation strategy that integrates digital systems, customer experience platforms, applications, and infrastructure using AI and Big Data. Companies should start by identifying the current position in regards to digitalization, and what steps have more priority when initiating the transformation.
The World Retail Banking report claims that 65% of retail banking execs see fintechs as partners instead of competitors. Through partnerships and acquisitions, banks will form strategic alliances with fintechs to offer Banking as a Service (BaaS). That's logical: while financial institutions have innovative ideas, the challenge lies in the implementation of the appropriate technology. A dedicated technological partner provides synergy and agility that result in a coherent integration with current systems and products.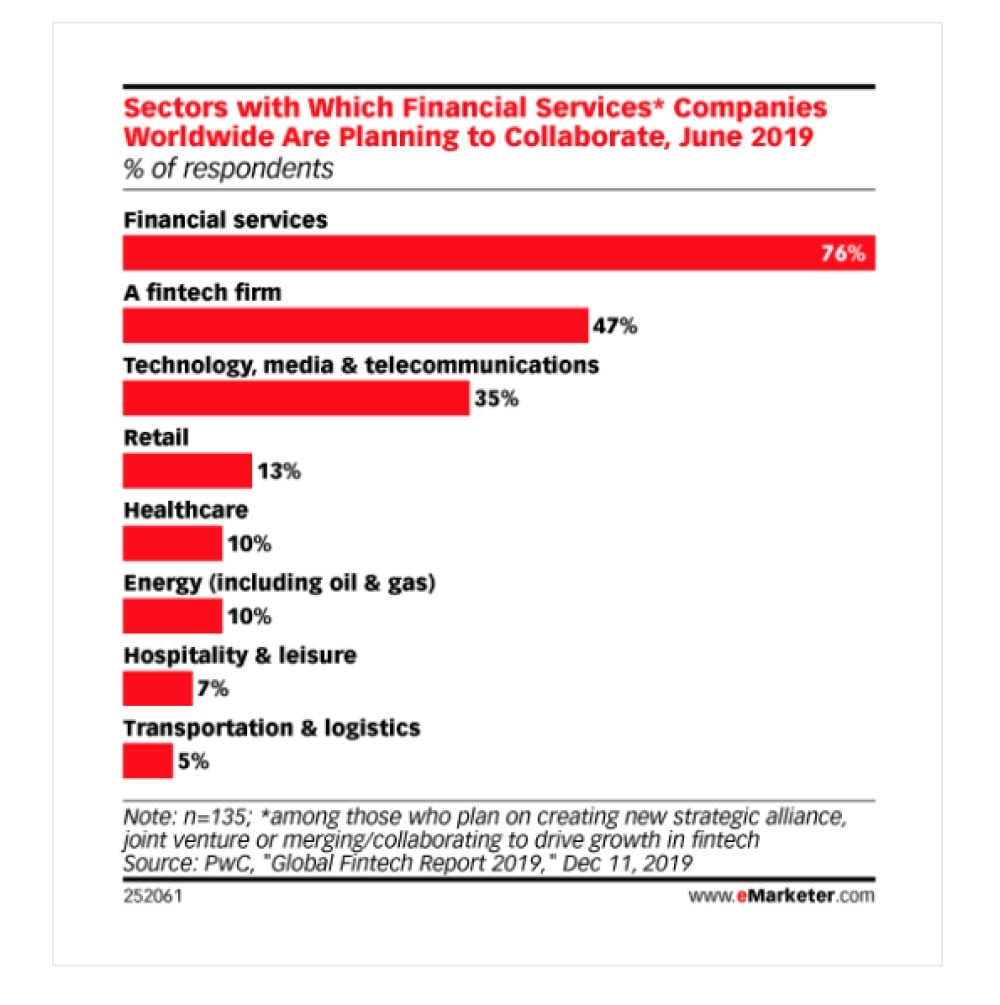 Just like any industry, the domain of banking has its ups and downs. However, there is no doubt that in the decades to come the biggest banks will evolve in technology companies in their own right. The success of such technology revolutionaries like Amazon and Apple serves as proof of what can be achieved if companies adopt the customer-centric approach. The digital bank of tomorrow will embed financial transparency at the core of its business, and that answers the question of why investments in digital transformation are so important today.
Are you interested in going digital? Contact us to discuss the digital transformation of your business.