We are here with a new major update for HES LoanBox – a ready-made digital platform for lenders.
The team is ready to demonstrate out-of-the-box functionality for SME lending automation. HES LoanBox Business provides full coverage of all business processes due to dedicated tabs and fields, process sequences, and calculations.
HES LOANBOX
No time to read?
Apply for a quick 15-minute demo to see LoanBox in live mode.
What is the difference between consumer and SME lending software?
Commercial loan management is associated with a specific workflow: for example, the stage of user onboarding requires more information about the business and may take slightly longer. The
verification stage requires more integrations, while the underwriting process is usually multi-stage. Also, SME lending software needs to provide rich functionality in document management.
The HES LoanBox team analyzed a lot of business cases to implement all that is different in consumer and commercial lending.
New features: from separate portals to the updated loan origination
The key goal of this release is to cover the needs of commercial lending businesses. Therefore, we developed a separate portal for businesses to submit and manage their loan applications and a separate feature-rich back office for SME lending.
What's more:
Improved origination. The application process is divided into several steps. For example, first, the system may collect the company information, then the information about the company's representative.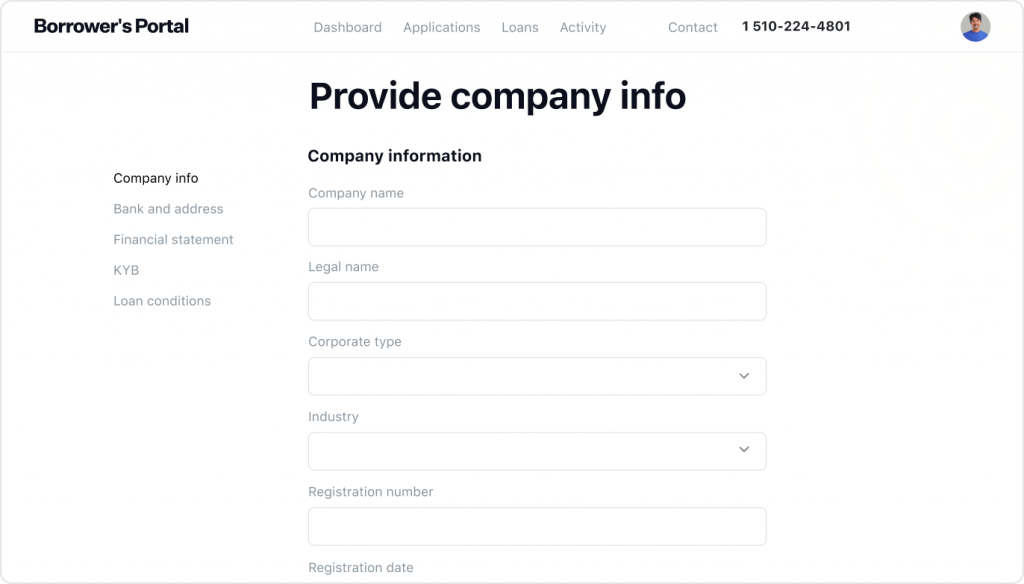 Business profile. The profile information has corresponding fields to include the company information only.
Thorough verification of businesses. The KYB (Know Your Business) can be provided in HES LoanBox Business via integration with 3rd-party services of your choice. LoanBox offers several decline reasons for reporting and statistics. There is an opportunity to check if the business has any loans in overdue status. The blacklisting logic is aligned with commercial lending needs: loan officers can use search by tax numbers.

Custom scoring. LoanBox Business supports lenders' requirements in scoring logic in full and provides flexible personalized logic.
Document management. The document signing can be provided by verified company representatives. New document types are added.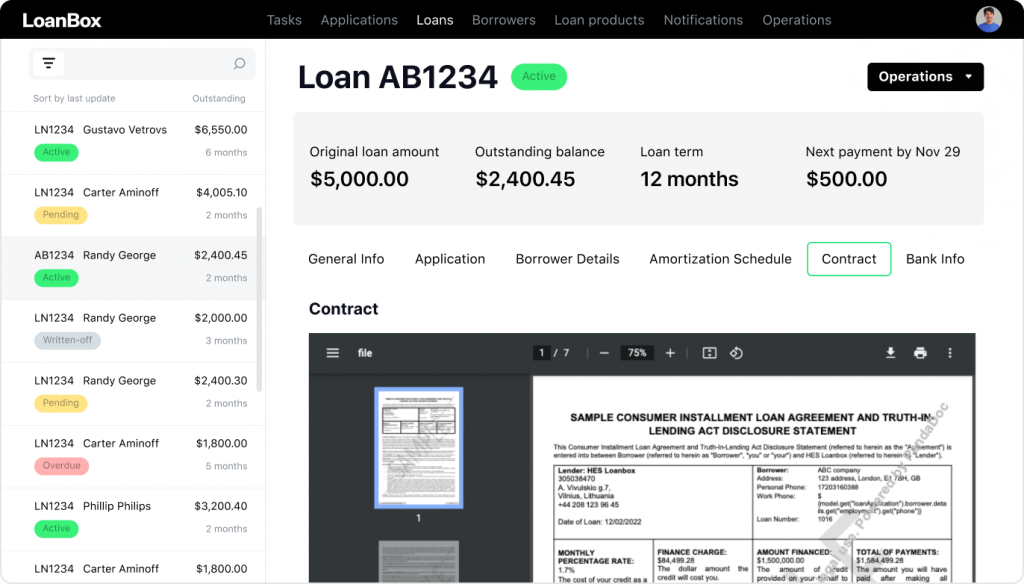 Configurable fields. The team is ready to introduce minor customizations, such as adding or removing fields, or setting up more integrations for tailoring the product to your SME lending business needs.
HES LoanBox for commercial loans: what to expect in the future
Meet HES LoanBox: Ready-to-Use Lending PlatformThe next releases will include OpenAPI for loan origination as an opportunity to extend the functionality of the platform faster and easier. Also, the team is working on loan application field configurations.
Conclusion
All these new features and even more are already available within HES LoanBox Business. The product can fully cover both consumer and commercial lending trends, and the improvements never stop. The LoanBox engineers are in search of more ways to make loan management software more efficient, intuitive, and less time-consuming.
Already have your digital transformation budgets planned?
Schedule a free personalized demo now to get your LoanBox for Business ready to use in 1-2 weeks.