HES FinTech is proud to announce its membership in the Microfinance Centre, a prestigious social finance network. Joining this esteemed community of finance professionals aligns with HES's core values of fairness, inclusion, equality, and responsible service at all levels. With over 100 organizations across 36 countries in Europe and Central Asia, the MFC delivers responsible microfinance services to nearly 2,000,000 borrowers worldwide.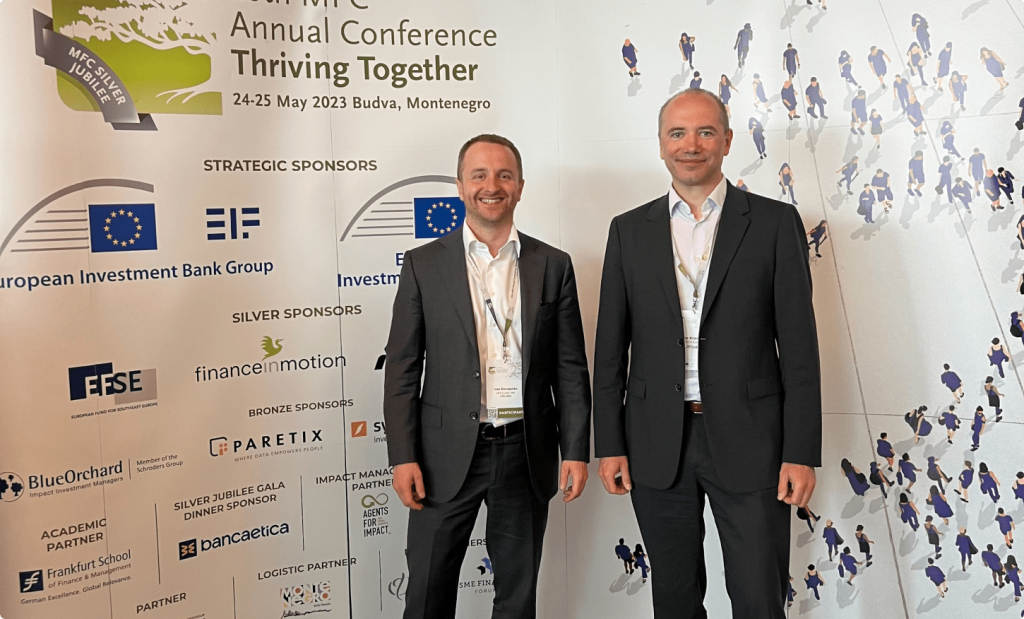 About MFC
The MFC's dedication to making financial services work effectively for people, communities, and the planet resonates with HES's mission. HES FinTech facilitates fair and responsible financing through its sustainable and unbiased technology solutions for microfinance lenders globally.

To learn more about the partnership between HES FinTech and the Microfinance Centre, please refer to the MFC press release.
Collaborating with NayaOne: Driving Digital Transformation
HES FinTech is thrilled to announce its partnership with NayaOne, a renowned digital transformation platform and fintech marketplace trusted by leading financial institutions worldwide. This collaboration opens doors for HES FinTech to provide embedded finance solutions and innovative products to progressive financial institutions globally. NayaOne empowers both fintechs and lenders on their digital transformation journey.
HES FinTech's integration with NayaOne's highly modular cloud-native Fintech-as-a-Service platform enables partners to respond quickly and adapt to evolving market needs.
About NayaOne
NayaOne's platform facilitates rapid building and evaluation of new propositions securely, connecting financial institutions to fintechs and vast datasets. With 100+ successful bank fintech collaborations and access to 2.5 billion data points, financial institutions can evaluate existing solutions and drive innovation.


For more details about the partnership between HES and NayaOne, please refer to the NayaOne partnership announcement.
Looking Ahead
HES is excited to embark on these collaborative journeys, filled with promise and inspiration. These partnerships reflect HES's commitment to sustainable finance and driving digital transformation in the financial industry. By joining forces with the Microfinance Centre and NayaOne, HES FinTech aims to create a more inclusive and innovative financial ecosystem.